Sign Screw Caps–Decorative Covers / Specifications
Weight Bearing Information – Recommended safety working load limit per standoff diameter
| Standoff Diameter | Aluminum | Brass | Stainless |
| --- | --- | --- | --- |
| (per one fixing mounted on drywall) | | | |
| 12mm (1/2 inch) | | 5 lb (2 kg) | 5 lb (2 kg) |
| 15mm (5/8 inch) | 8 lb (3.5 kg) | 8 lb (3.5 kg) | 8 lb (3.5 kg) |
| 20mm (3/4 inch) | 15 lb (6.8 kg) | 15 lb (6.8 kg) | 15 lb (6.8 kg) |
| 25mm (1/2 inch) | 25 lb (11 kg) | 25 lb (11 kg) | 25 lb (11 kg) |
| 32mm (1-1/4 inch) | | | 25 lb (11 kg) |
| 38mm (1-1/2 inch) | | | 30 lb (13.6 kg) |
Note: Additional blocking in the wall may be required for mounting heavier panels.
Composition and Materials
The decorative screw cover caps are made of various metal alloys — high-grade aluminum with a standard satin anodized finish, solid brass alloy UNS C3604/CZ121 (CuZN39Pb3) with a standard satin chrome finish, and solid stainless steel #SS201 with a satin brushed finish. Other custom finishes such as clear or color anodized, polished chrome, or brushed (warm) nickel plating are available upon request. All the metal components come with a 12-month warranty.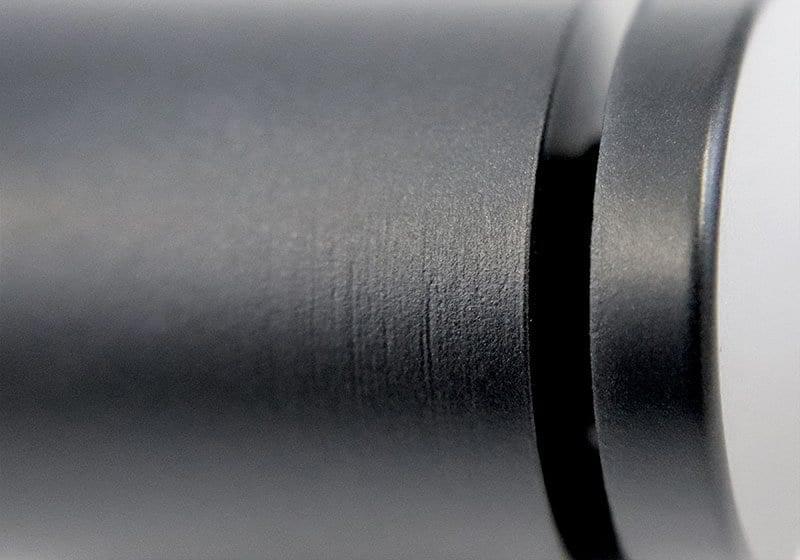 *Current active links are for items available in stock. We are constantly updating our inventory of new items and finishes. 
Product Limitations
Most sign and panel support system components perform well in all closed environments as long as they are not exposed to direct weathering such as rain, snow, moisture, etc. For marine or other high humidity environments, please request stainless steel type #SS302/304 or #SS316 standoff supports that have a higher corrosion resistance. Follow the instructions and weight-bearing limitation indicated on the technical data sheets.
Precautions / Performance and Safety
Use product properly, in a safe manner and for the application for which it was intended. Always check the installation surface to ensure the substrate is strong enough to hold the weight of the panel. All installation must be done so with proper hardware and protective gear to ensure safety. Attachments must be properly installed and meet the recommended Safety Working Load Limit.
Environmental Considerations
Standard stock components are suggested and warranted for interior use only. Nova Display Systems practices sustainability and recycling. Most of our display systems are fabricated from non-ferrous recycling metals – aluminum, stainless steel, brass, bronze and copper alloys. With close to 100 percent recyclable content, these metals can be repeatedly recycled into similar or other products with no loss of quality, as reprocessing does not damage their molecular structure.
Display Solutions & Ideas
– clean and practical wall mounted signage. Combining quality fittings and various substrates we create high impact signs.
– designed for displaying posters, graphic prints, or photos by "sandwiching" them between two pieces of acrylic or glass.
– upscale, high quality sign letters, logo panels and plaques provide an elegant solution for interior wall signage.