Wall Mounted & Projected Signage / Customizations
Standoff wall mounted and projection signs can be designed and fabricated to your exact requirements. We create custom acrylic sign blanks in various size and shapes from clear or frosted acrylic finishes. Depending on availability or time constraints we also provide special finishes such as opaque colors, satin-frost colors, texture-printed patterns, or other plastic stock used for creating high quality signage. Personalized graphics are created with plotter-cut vinyl lettering, direct-printing, or laser etching. Dimensional letters and logos, or ada compliant content can be also integrated in your design. Send us your specifications, sketches and ideas for estimating, or contact our customer service representatives for help with your customization.
Projecting Standoff Supports
Edge-Grip Standoff Supports
*This is a limited selection of supports that can be used with wall mounted signs. For other options and sizes on standoff supports, projecting standoff supports, or edge-grip supports visit our online store.
Acrylic sign blanks are available in a range of sizes, thickness and shapes. They are designed for use with cable/rod suspensions, sign/panel supports, and desktop standoffs. Permanent text and graphics are applied to panels with vinyl lettering, routing, laser etching or direct-to-surface printing.
We provide laser cutting, etching and personalized engraving on a variety of materials including frosted and textured acrylic, plastic stock, metal laminates, and other architectural substrates used for signage.
– cable suspended poster information displays for walls and windows. Provide a quick and easy way to change information.
– designed for displaying posters, graphic prints, or photos by "sandwiching" them between two pieces of acrylic or glass.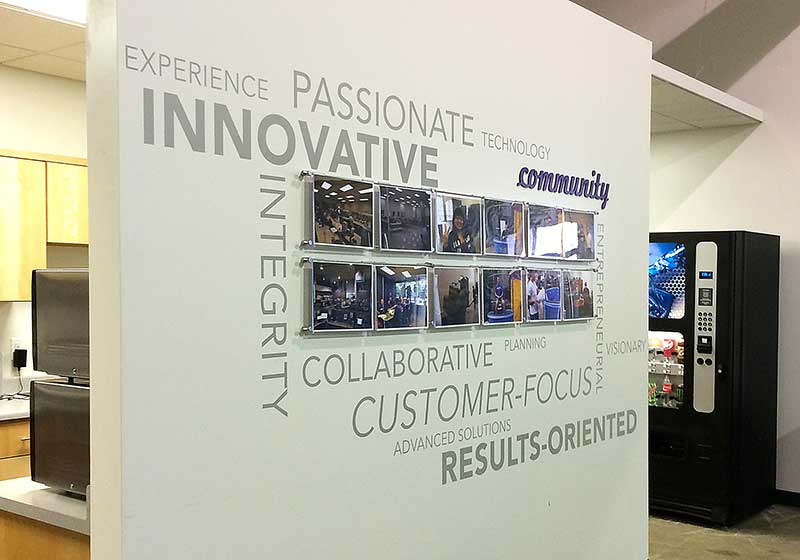 – create stylish, versatile interior wall displays using special designed acrylic pockets that hook onto horizontal rods.
– a modern space dividing solution for creating privacy wherever needed, it can be floor-standing or span from floor to ceiling.
– create an instant floor-standing presentation to display signs, posters, literature, large format graphics, or merchandise.
– quality, pre-fabricated or custom made aluminum modular display stands for trade shows and permanent exhibits.