Dimensional Letters & Logo Panels
We supply dimensional lettering and logos in a variety of materials such as acrylic, aluminum, brass, copper, bronze, stainless steel, and other popular materials with a variety of high quality surface finishes to compliment your existing display. They can be manufactured in various sizes, depths, finishes and colors, and are perfect for a wide variety of uses. Please send us your specifications and graphic files for pricing.
– cable suspended poster information displays for walls and windows. Provide a quick and easy way to change information.
– designed for displaying posters, graphic prints, or photos by "sandwiching" them between two pieces of acrylic or glass.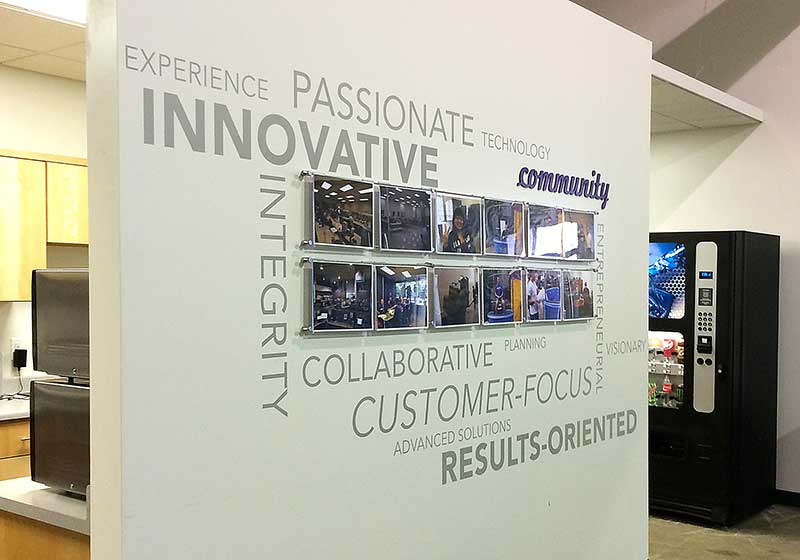 – create stylish, versatile interior wall displays using special designed acrylic pockets that hook onto horizontal rods.
– a modern space dividing solution for creating privacy wherever needed, it can be floor-standing or span from floor to ceiling.
– create an instant floor-standing presentation to display signs, posters, literature, large format graphics, or merchandise.
– quality, pre-fabricated or custom made aluminum modular display stands for trade shows and permanent exhibits.