Cable/Rod Suspended Acrylic & Glass Shelves / Customizations
To customize your own cable/rod suspended shelf display follow the links and steps highlighted below. Start by selecting the cable/rod configuration that would best suit your needs. Select from standard glass stock sizes or request laser cut acrylic shelves — customized to coordinate with your design scheme. Add optional easy access acrylic poster holders, logo/info panels, or custom graphics. Other cable/rod components and accessories such as ceiling, floor and wall tracks are available to ensure additional freedom in design and flexibility during installation. You can always ask for help by contacting a customer service representative.
*Cable Sets with compact fixings — use with Interchangeable Base Supports. Use CG09 or CS13 cable fittings to support info/logo panels. CG09 does not require drilling but panel needs to be wider than the distance between cable centers. CS13 requires all panels to be drilled.
*Use RG13 and RG23 rod fittings to support horizontal or angled shelves (adjustable and lockable to any angle)
Installation Accessories for Cables/Rods
*Tracks are available in 4, 6, or 8 feet lenght. A Freight & Handling Surcharge is applied per order/shipment on all Oversize Items (84" and longer).
Acrylic and tempered glass shelves for cable/rod suspensions are available in a few standard stock sizes — made of 1/4"-1/2" thick acrylic with crystal-clear polished edge finish and 3/16"-3/8″ thick glass with green-tint polished edge finish. Acrylic shelves can be customized in clear, frosted, or satin color finishes and in greater thicknesses.
Cable/rod suspended easy access poster holders are designed as 1/8 inch thick clear acrylic pocket/envelope style frames for use with posters and photos. They are available in portrait or landscape configurations and in a range of sizes to hold letter, legal, or other standard poster-insert formats. They work with standard posters and prints up to 135 gsm or 1mm (1/32") thick.
Enhance your standard display kit by adding a logo/info panel. We provide personalized direct printed or laser engraved logo panels and custom signs. We use a variety of materials including clear, frosted or textured acrylic, or other plastic stock used for creating high quality signage.
We offer photographic quality printing for posters, graphics and signage at very competitive prices. Printing is available on a variety of substrates such as photo paper, polyester films, back-lit films, transparencies, vinyl, label or plastic stock.
– cable/rod suspended poster information displays for walls and windows. Provide a quick and easy way to change information.
– create stylish, versatile interior wall displays using special designed acrylic pockets that hook onto horizontal rods.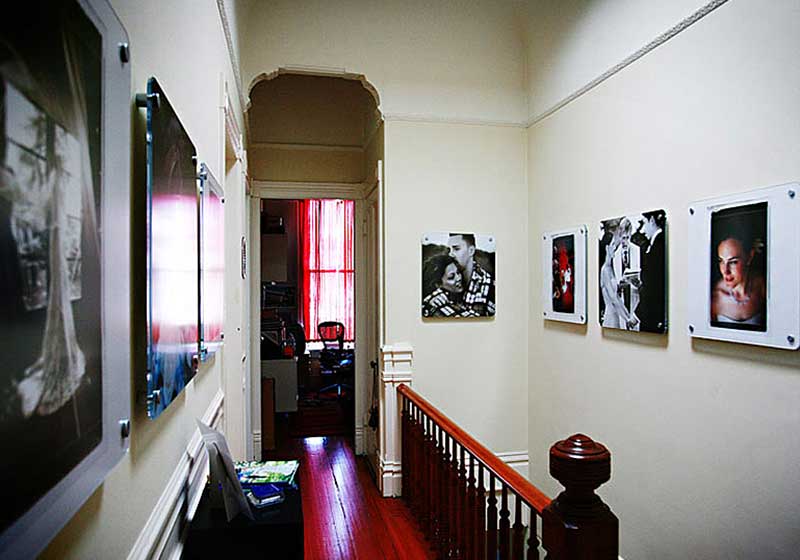 – designed for displaying posters, graphic prints, or photos by "sandwiching" them between two pieces of acrylic or glass.