Cable/Rod Suspended Acrylic & Glass Shelves / Configurations
The cable/rod suspended product shelf display kits are available in various sizes and configurations. Floating shelves inside the display units can be stacked or staggered. The suspension kits provide a quick and easy way to create elegant, inexpensive and fully adjustable displays. Standard units are supplied with 3/16 or 3/8 inch thick tempered glass shelves with polished edges. We also provide acrylic shelves in 1/4, 3/8, and 1/2 inch thickness laser cut to standard or custom sizes. We use clear, frosted, or satin color finishes to cut custom shapes or bend the acrylic to create intricate designs.
Save time and money on Cable Suspended Acrylic Shelves in Bundles — supplied with clear or frosted acrylic flat laser cut shelves and cable suspension hardware. Use to display collectibles, promotional products, or lightweight merchandise. Acrylic shelves are available in following standard sizes 8" x 24", 14" x 14", 14" x 24", 14″ x 42″, and 14″ x 48″. Other styles, sizes, thicknesses, and finishes are also available upon request.
Customize your own cable/rod suspended showcase display by adding logo and info panels, leaflet dispensers, standard stock size poster holders, or custom size graphics. We provide consultation and design services and will assist you in creating your unique configuration to meet your specific needs.
We specialize in custom acrylic fabrication — from poster frames and brochure holders, shelves and display cases, table-top displays and pedestals, to a variety of top-quality precision made acrylic/plastic parts for use in the display and signage industry. Our skilled fabricators execute a variety of operations including cutting, CNC precision machining, polishing, heat bending, solvent welding and assembly.
– cable/rod suspended poster information displays for walls and windows. Provide a quick and easy way to change information.
– create stylish, versatile interior wall displays using special designed acrylic pockets that hook onto horizontal rods.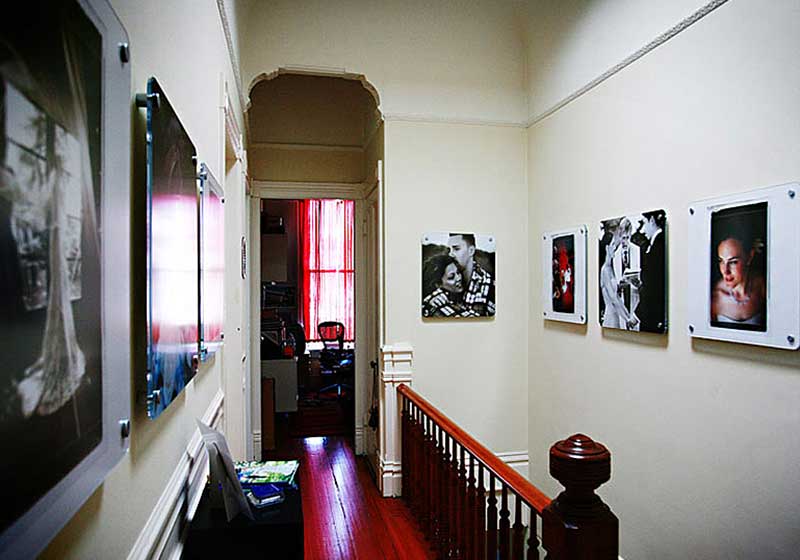 – designed for displaying posters, graphic prints, or photos by "sandwiching" them between two pieces of acrylic or glass.