Aluminum Poster Frames / Overview
Attractive, versatile and easy-to-use poster frames made of lightweight aluminum profiles. They are durable, reusable and can be side/top or front loaded and hold various substrate. Frames can be mounted to walls, windows, ceilings, or floor-standing. Available in a range of styles and standard sizes or custom cut to your exact specifications. The aluminum frames are ideal for framing and displaying prints, posters, photographs, promotional graphics, and temporary signage.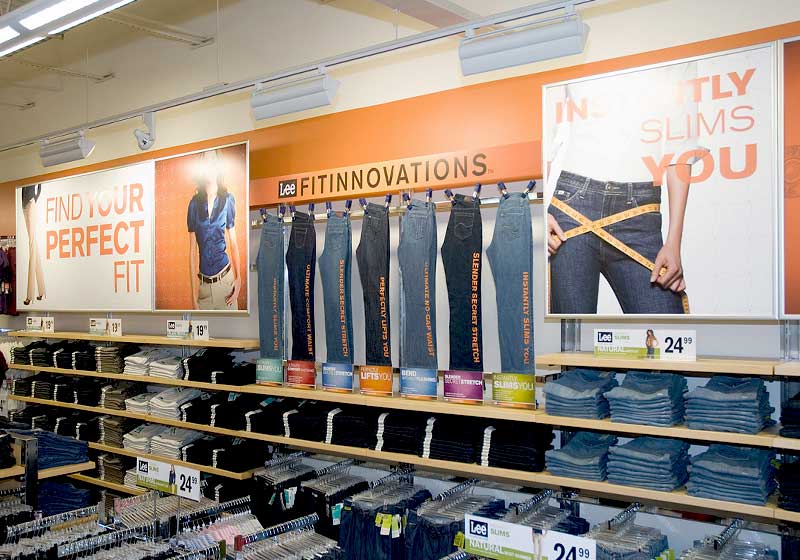 Ano-Frame Slide-In
– more than just a great-looking aluminum frame. It is specifically designed for maximum versatility and utmost ease-of-use. Able to mount almost anywhere in your retail store display. Once assembled, graphics slide in and out for quick changes.
Accessories allow you to mount your graphics anywhere – on walls, in windows, from ceilings, or standing.
Top or side load for easy graphic changes; also available in a no load model.
Maximum graphic thickness is 125 pt (1/8″, 3mm). Substrates should be rigid or semi-rigid. For thin, flexible substrates use backer boards or clear protective PETG liners, sold separately.
Available in clear and black anodized aluminum finishes.
Newbury Slide-in Frames
– with sleek, elegant and lightweight aluminum rails. Its premium quality anodized finish lends a soft, exquisite tone to your store décor. Its beveled profile sweeps effortlessly from edge to edge, surrounding your graphic with brilliance.
Bold rails and beveled profile give your graphics and brand a refined look.
Screw-together construction provides the utmost durability and ease-of-assembly.
Top or Side loading so graphic changes are simple.
Highly flexible system that can be used throughout your store for a consistent look.
Available in clear and black anodized aluminum finishes.
Ano-Frame Multi-System
– with AnoFrame Multi, your visual display options are limitless. You have complete freedom to choose the exact look you want. You choose the number and size of your panels and frames.
AnoFrames are top and side loading so graphics change without disassembly.
Can be ordered as a single frame with non-mitered corners.
Add as many panels in any configuration you want.
Stock colors are clear and black anodized aluminum.
Connectors are available in black or silver.
Maximum graphic thickness is 187 pt (3/16″, 5mm). Substrates should be rigid or semi-rigid.
Freedom Front-Load Snap Frame
– changing graphics in a frame has never been easier. Just snap open the sides of this snap frame and replace your graphic. FreedomFrame ships fully assembled and ready to install.
Snap frame rails make changing signage quick and easy.
White corrugated plastic backer board is durable and lightweight.
Use screws or adhesive tape for easy mounting.
Maximum graphic thickness is 40 pt (2/50″, 1mm). Only use thin substrates with FreedomFrame.
No assembly needed. Pre-drilled hanging holes provided. Four points of hanging recommended.
Available in clear and black anodized aluminum finishes.
Always cut to exact specifications — all aluminum poster frames are cut to order, so you will always get exactly the sizes you need. Dozens of compatible accessories enable you to mount your display frames anywhere — on walls, in windows, or from ceilings.
We offer photographic quality printing for posters, graphics and signage at very competitive prices. Printing is available on a variety of substrates such as photo paper, polyester films, back-lit films, transparencies, vinyl, label or plastic stock.
– stylish, reusable, and easy to use aluminum graphic holders for suspending promotional graphics and temporary signage.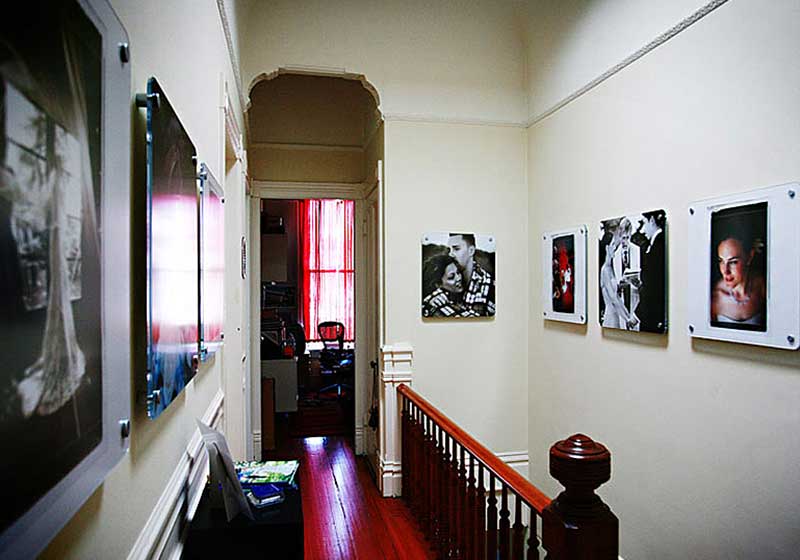 – designed for displaying posters, graphic prints, or photos by "sandwiching" them between two pieces of acrylic or glass.
– create an instant floor-standing presentation to display signs, posters, literature, large format graphics, or merchandise.